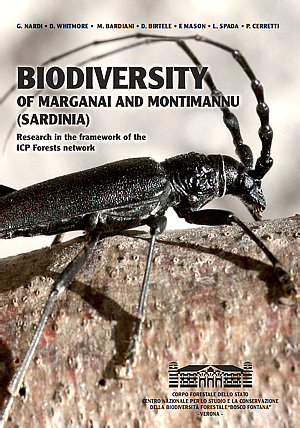 G. Nardi, D. Whitmore, M. Bardiani, D. Birtele, F. Mason, L. Spada & P. Cerretti (eds). 2011.
Biodiversity of Marganai and Montimannu (Sardinia).
Research in the framework of the ICP Forests network.
Conservazione Habitat Invertebrati, 5.
Cierre Edizioni, Sommacampagna, Verona, 896 pp. + 1 map.
ISBN 978-88-8314-653-4

PDF-file: Title Page & Contents.

PDF-file: M. Bardiani. Introduction. P. 15-56.


Все главы книги, касающиеся жесткокрылых,
представлены ниже полностью на отдельных веб-страницах.